The Speculative Biology Magazine!
Astrovitae is a digital publication focused on speculative biology, art, and science fiction. The magazine is planned to release on a biannual cycle and feature a variety of different artists and creators. The goal of the magazine is to connect the community with speculative biology artists around the globe and highlight their amazing projects and creature designs. If you are interested in submitting your own work for an upcoming issue, see the submissions page for detailed information.
Download the Lastest Issue:
The fourth issue of Astrovitae Magazine is here! See a variety of speculative biology projects like never before—Vince Girgenti's magical Worlds of Wildmaker, the inhospitable planet of SteveMobCannon's Phtanum B, Christian Cline's new book, "The Yaetuan Sagas", and more! Read this newest issue below, or see issue 3 to get up-to-date with your speculative biology projects and news!
Download Recent Issue - English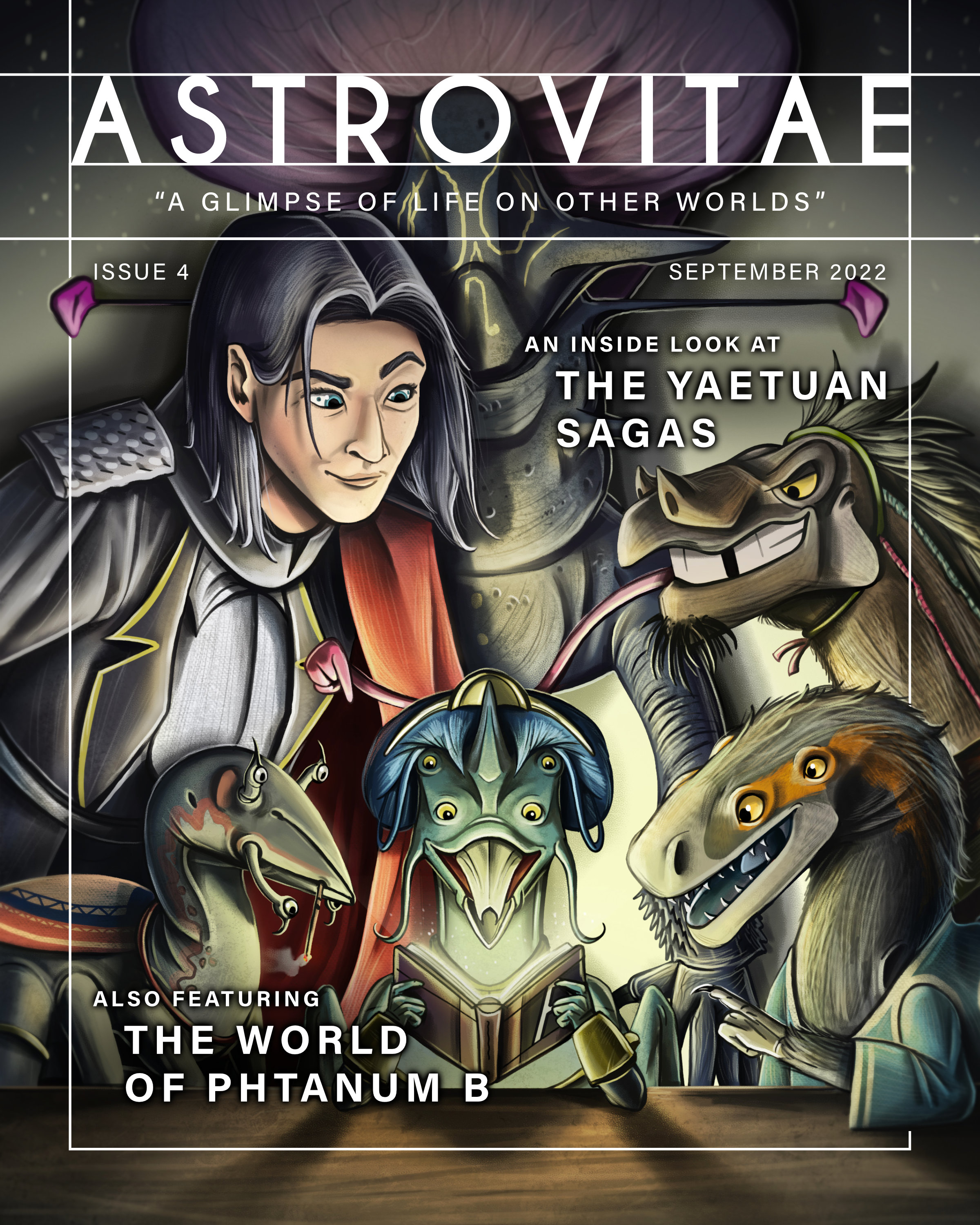 Follow on Instagram!
Check out Astrovitae's official Instagram account! Here promotional posts, sneak peeks of new content, and the latest updates about future issues can be found. Follow the account to support the artists who are a part of our awesome community!
Instagram